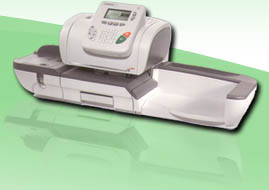 If you want to mail a letter or ship a package, Mail Management can provide you with the equipment to accomplish any mailing task.
Welcome to Mail Management!
Mail Management sells and services mail machines, postage meters, postal automation equipment, direct impression barcode printers, mailing automation software, multi-carrier shipping equipment, and paper processing equipment, such as folder inserters.