Services & Supplies
Mail Management personally services all of the Neopost products we sell.
For service, please send us an e-mail including a brief description of the problem(s) you are having. Be sure to include the product make and model in your message. A Mail Management representative will contact you shortly.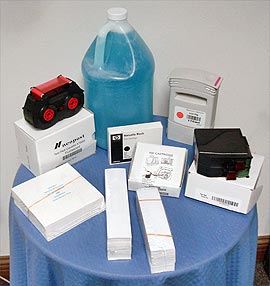 Supplies
Postage Meter Ink Cartridges, Tanks, Printheads & Ribbons
Postage Meter Tape
Printer Labels
Printer Tabs
Customized Ad Slogans
Mailing Machine Sponges and Wicks
Mailing Machine Moisturizing Brushes
Sure Seal
and more!